iMessage Stickers were first introduced in iOS10 WAYYY back in 2016. Since that time they have grown in popularity and you can find hundreds of options in the App Store.

You may wonder WHAT iMessage Stickers are though if you haven't ever used them. The stickers are a way to liven up your iMessages and texts in a that you never could before. The stickers are an addon to iMessage and can be accessed via the icon row just below your main message input area.



To place a sticker into your message:
Simply click the icon for the app you'd like to use
Scroll till you find the sticker you'd like to share
Tap the sticker you want to use and it'll autopopulate into the iMessage box

BUT WAIT THERE'S MORE!
You can also layer the stickers over the top of other stickers, videos or photos. For example, put a beard over a photo or give them buggy eyeballs. Stickers also support tapback actions.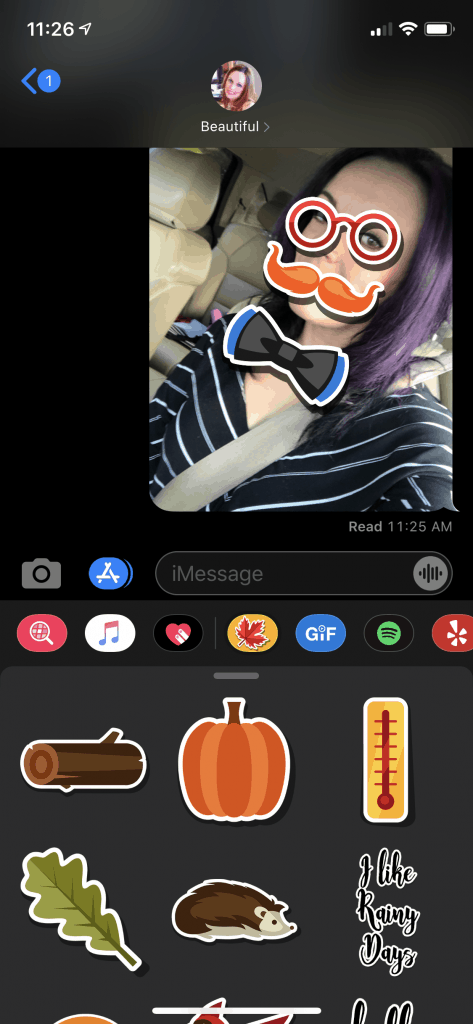 The last few years I've enjoyed myself quite a bit making a variety of sticker apps. It allows me to be creative and fulfill some of my need to artistic expression that I don't necessarily always get in my day-to-day work. I have many more planned in the pipeline so be sure to watch my site for more news regarding any new apps. You can view all my apps at in the App Store.

In addition, to read in more detail regarding these apps, please visit Our Work and click any of the posts for more information regarding the apps, websites, or marketing materials I've created.