It's that time of year again guys. Autumn is back upon us and with that comes crisp leaves, cooler weather and an update for my popular Hello Autumn iMessage Stickers pack. In celebration of Oktoberfest, this year's version includes additional cute Oktoberfest themed icons so that you can celebrate Oktoberfest in style. The additional stickers include beards, a wig, hats, glasses, beer and other Bavarian themed items.
If you've ever been to an Oktoberfest celebration, you know they're a great time with fantastic food and beer. Now you can share your enthusiasm for Oktoberfest while on the go. Download using the link below.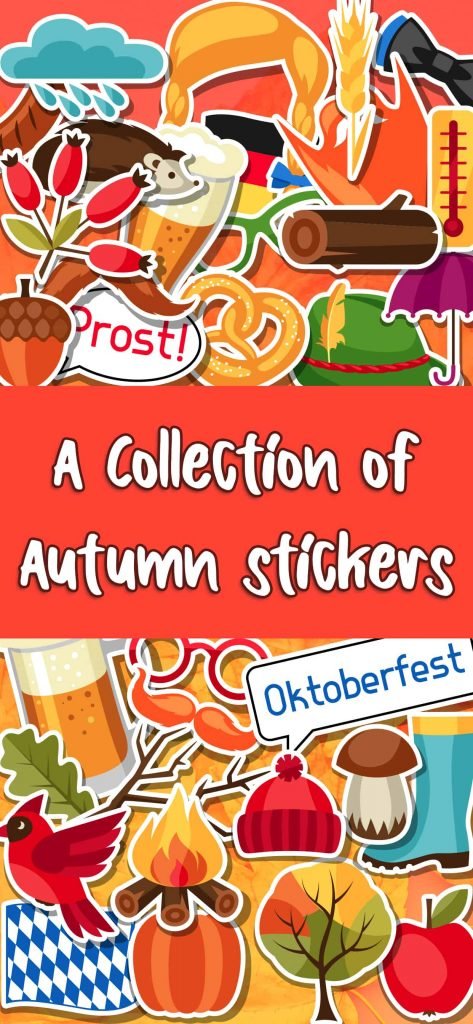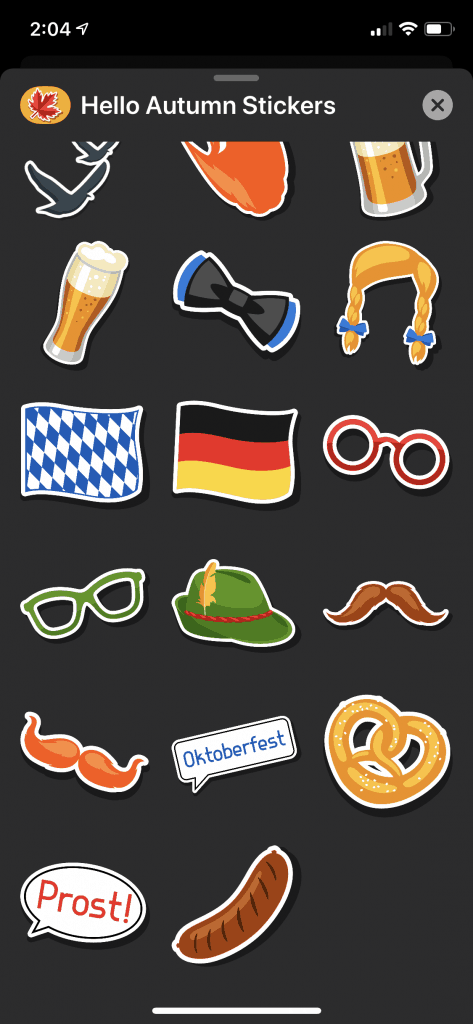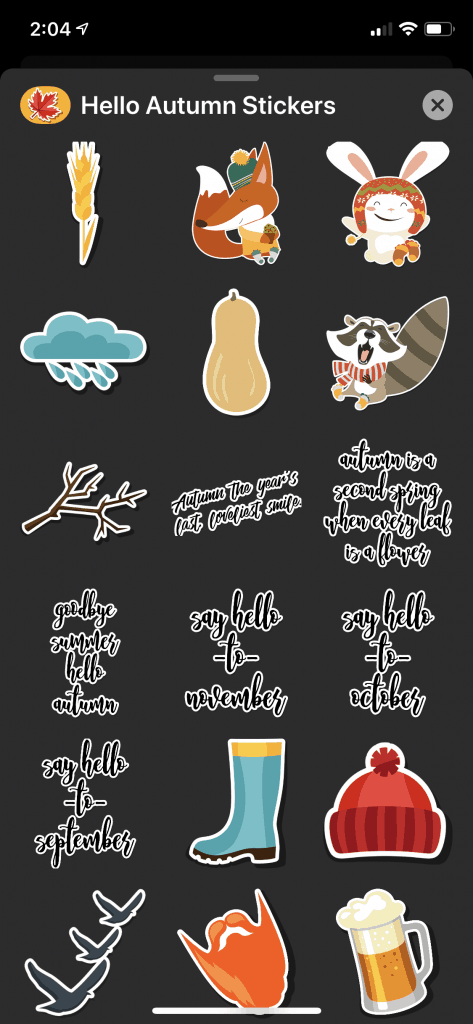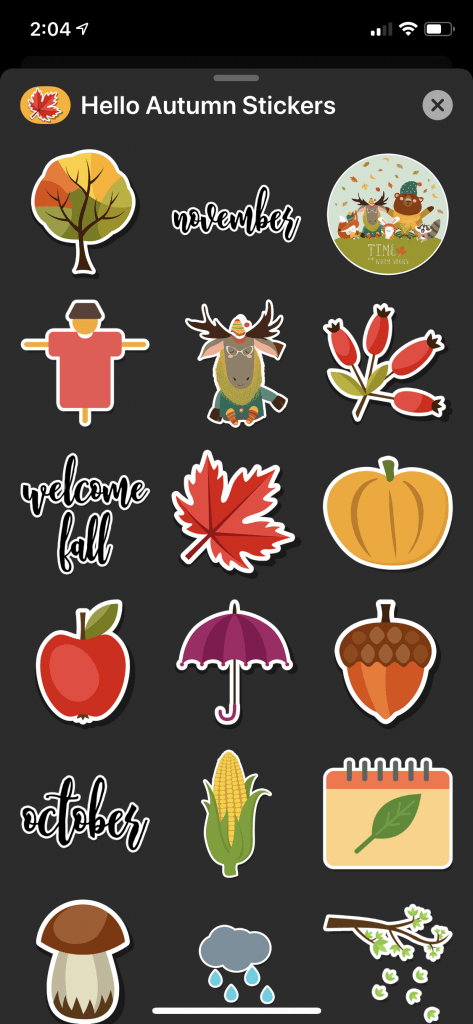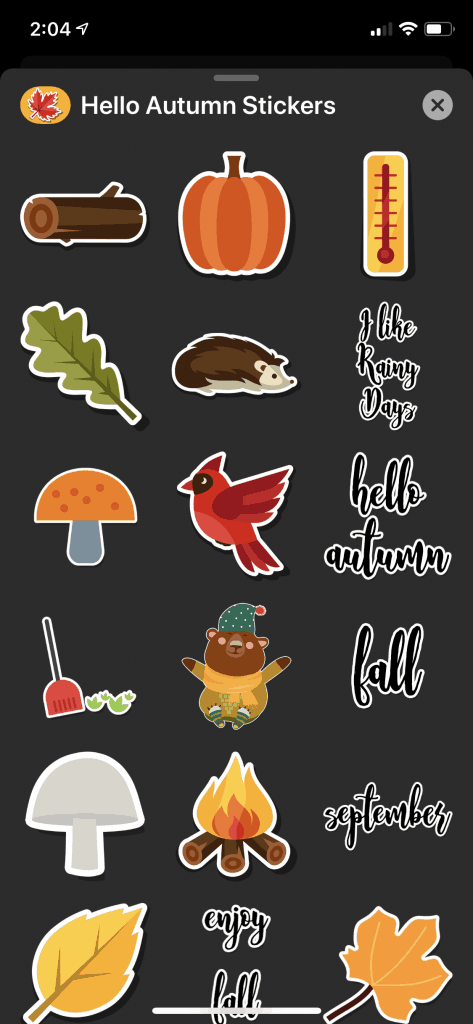 What exactly are iMessage stickers you may ask? iMessage stickers were introduced in iOS10 and are a way to liven up your iMessages and texts. They are found inside iMessage in the strip just below the message input box. To browse the app store to find new stickers to add, click the App Store icon. It should appear as the second icon in your list, just after the Photos icon (on iOS13 at least). This will bring you to the section of the App Store specifically for iMessage.
If you already have a sticker app installed, simply scroll through the horizontal list at the bottom of your iMessage screen, select the app you want to use (hopefully it's Hello Autumn Stickers) and then click a sticker to add to your message. Once you do this, the selected sticker will populate into the message input box. Simply click send to send it. You can even do fun things like layer stickers and use tapback features on them.