I had the most fun designing this website! La Belle Dame Reducing Spa is located in Oceanside, CA and specializes in FDA approved Synergie Therapy.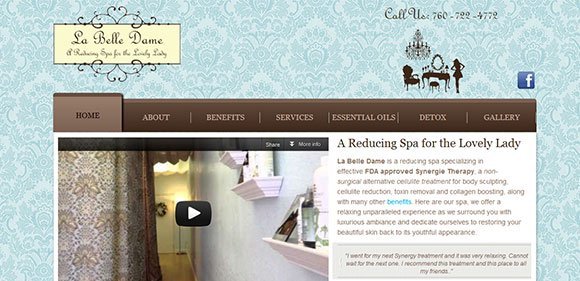 La Belle Dame Spa was done in partnership with Simple Business Video Marketing who created the videos you see on the site. The website was created using HTML5 and CSS3 techniques and is a responsive design. It will adapt to fit in most devices including tablets, mobile phones, and pc or mac displays. The site uses WordPress as a base enabling my client to do all her own edits simply, and easily.
If you live in the area, be sure to check them out, the spa is very cute and provides great service. They are also on Facebook.
Visit their site La Belle Dame Spa